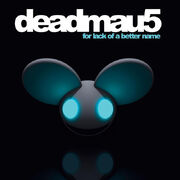 For Lack of a Better Name is the fourth studio album by Deadmau5 (his second mainstream album). It contains the popular "Ghosts N Stuff " and "Strobe".
Track listing
Edit
Moar Ghosts N Stuff
Ghosts N Stuff (feat. Rob Swire)
Hi Friend! (feat. MC Flipside)
Bot
Word Problems
Soma
Lack of a Better Name
The 16th Hour
Ad blocker interference detected!
Wikia is a free-to-use site that makes money from advertising. We have a modified experience for viewers using ad blockers

Wikia is not accessible if you've made further modifications. Remove the custom ad blocker rule(s) and the page will load as expected.